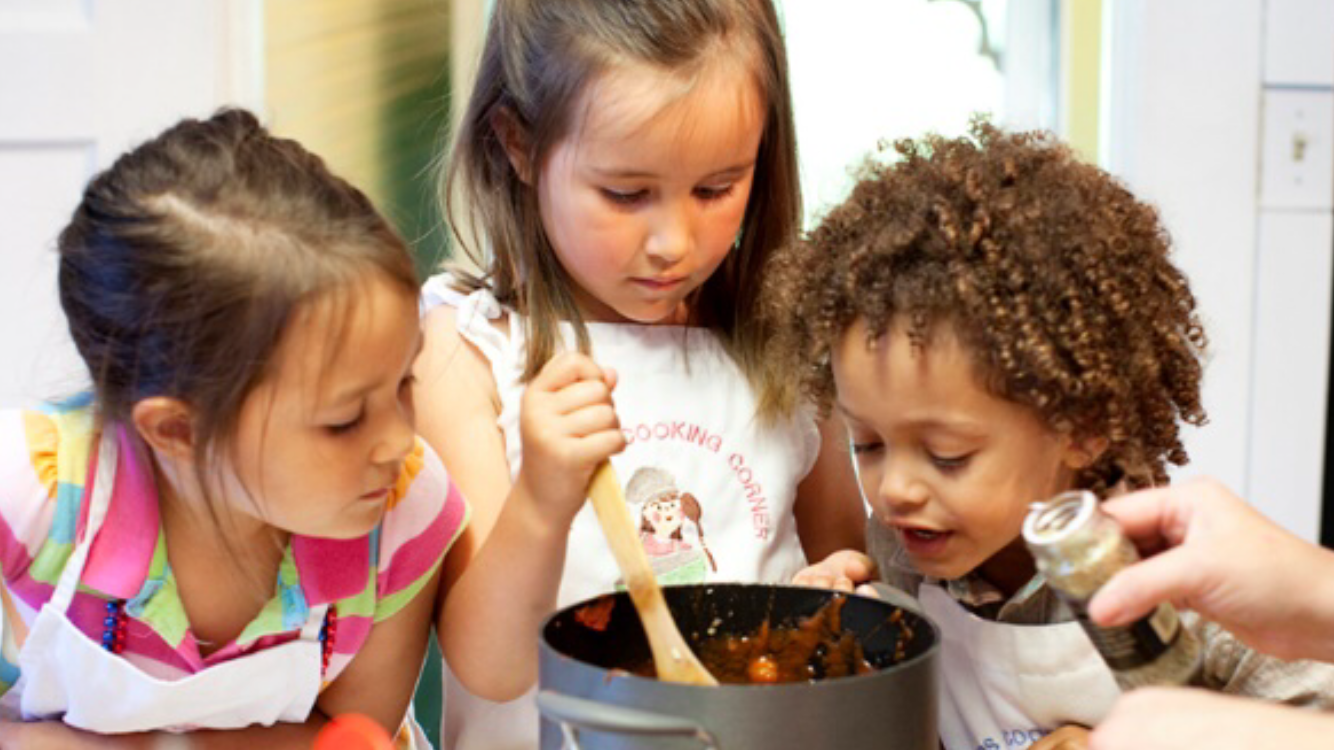 Kids Baking course
Monday
16:15-17:45
from 30chf
Sign up for one lesson, a few or all!
Course Leader: Kelly Seiders
Language: English
AGE: 5-9
Dates: August 26, September 2, 9, 16, 23
Do you have an aspiring baker at home? Have them come join in this baking course. We will bake cakes, cookies, muffins and savory treats. We will mix stir and pour, measure, sift and melt just to name a few of the fun things we'll do. All the mess in someone else's kitchen.
All supplies are provided.
This not an allergy free environment.
Sign up now to reserve your place.
What we will be making: Click on the course title for more information
January 10 & 11 : Pizza 2 ways. Traditional pizza with toppings and a fruit dessert pizza made with cookie base.

January 17 & 18 : Grilled cheese sandwiches and cheese and meat skeweres. Cheese features in this week's lesson. Making toasted cheese sandwich with add ins of your choice and making cheese and meat skewers.

January 24 & 25 : Blueberry muffins and hot chocolate. Yummy blueberry muffins and hot chocolate will hit the spot on cold winters day.

January 31 & February 1: Smoothies. Make your own smoothie with a variety of fruits and vegetables. What is your favourite?

February 7 & 8: Baked Ziti and Garlic bread. An easy delicious recipe you can help your parents make at home.

February 14 & 15: Valentine's day heart shape cookies and chocolate covered strawberries to share with your family or friends.

February 21 & 22 : Chicken salad boats and fruit salad. A creamy chicken salad put on a lettuce leaf boat make this a fun, healthy lunch. Then make a fruit salad with fruits of your choice.

February 28 & March 1: Wraps. A variety of foods will be used to make wraps including cheese, meat, veggies, cream cheese, peanut butter, jam, butter, fruits. Let's get creative and make our own speciality!

March 7 and 8 Beef stir fry with veggies and rice

March 14 and 15 Chicken fajita's

March 21 and 22 Fruit and vegetable and dips

What will be your favorite dip for your fruit and vegetables.

March 28 and 29 Let's bake cookies

Attention: This is not an allergy free environment.